INFO: QuickFrame is the next step in digital video production and consumption. A connected platform that brings creators and viewers even closer together by creating a real time marketplace for on-demand content creation. Content made for the audience, by the audience.
–
*All images / gifs taken directly from live website.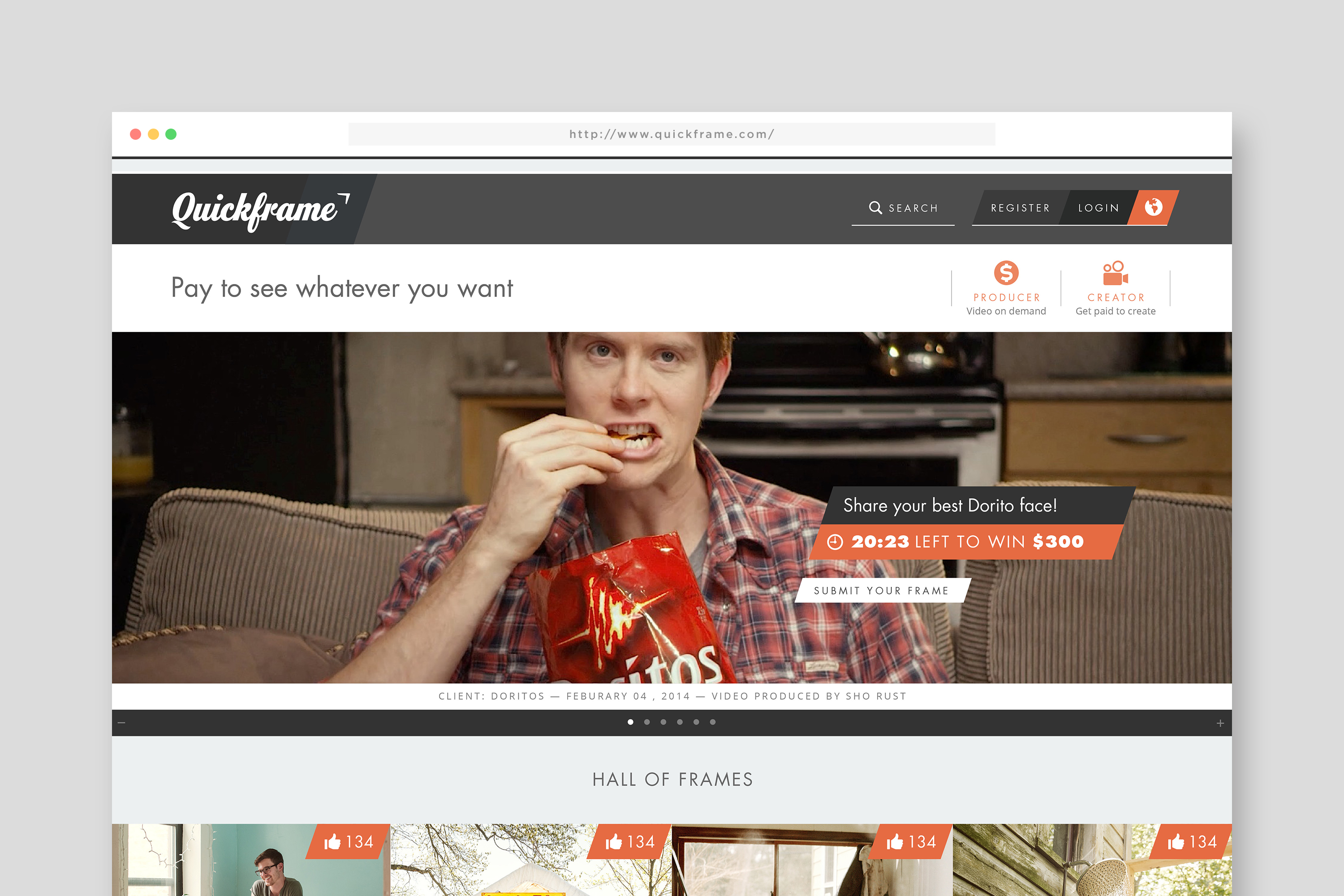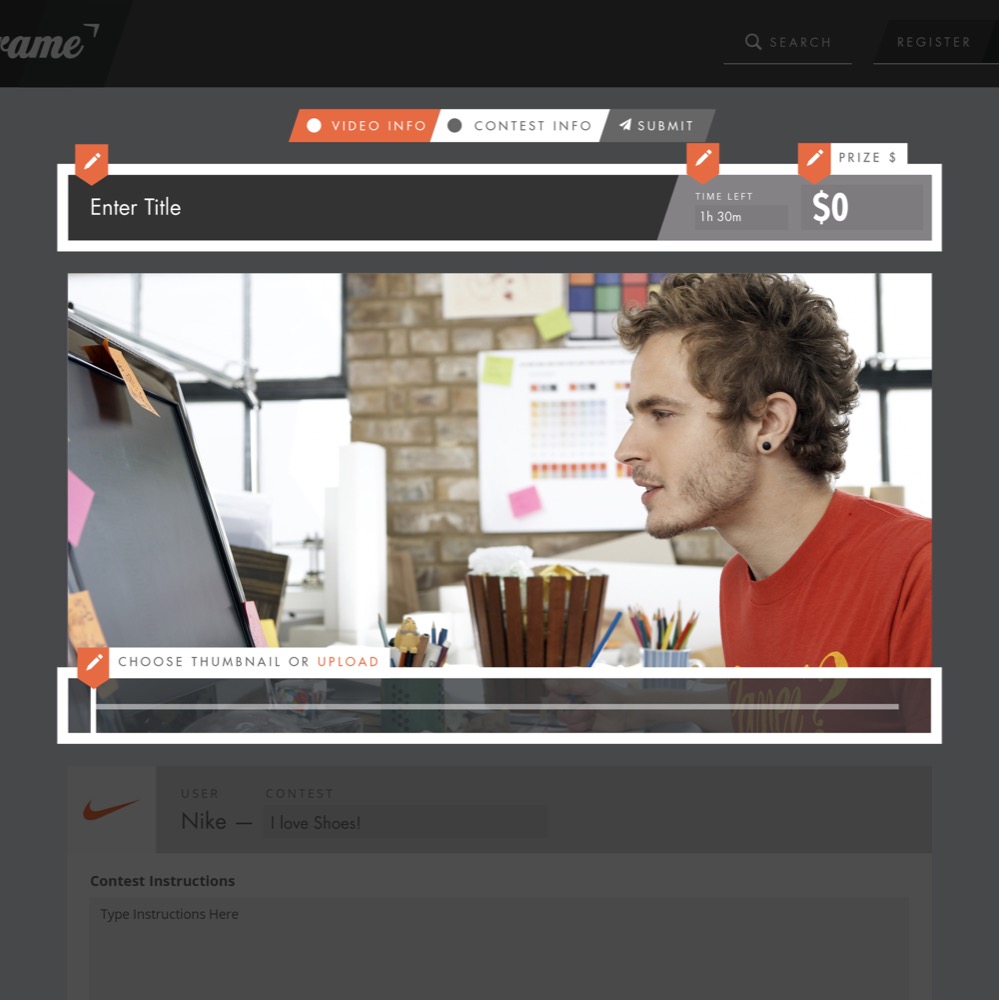 techniques: AWS Video Transcoding, Custom CMS, Custom CRM, Dedicated Server configuration, Social API, Braintree Three Way Payment, PayPal Payments, PHP, MySQL, HTML, CSS, JQUERY, AJAX, Responsive Layout, Custom Video Upload + Thumbnail Choosing System
–
link / status: Seeking partners before launch – site is fully functional on delivery.
–
design + development: Sho Rust
–
client: Quickframe
–