info: SHO.PRESS is where video, photography, and literature meet. A user-driven platform that gracefully weaves together a creator's media with clean and responsive design, Sho.Press makes sense out of mixed media. Its features are fully automated and infinitely customizable, and its only limitations are in the imagination of the user. By enabling open and creative recombination of existing content, Sho.Press ignites the infinite bounds of human creativity and makes new visions just a few clicks away.
–
Case Study Video:
Interactive Wall
How It Works:
Our platform is driven by proprietary design software specifically created for this new vision of narrative media, allowing any aspiring creator to become a published author. Through this fully automated and tailor-made software, the process of creating and collaborating on a book rich with captivating visuals and tasteful design is just a few clicks away.
On our website, an aspiring creator is able to upload photos and craft words into pre-arranged fields, add a chart, graph, or other visualization. We mine this data for specific parameters that dictate the layout, then move the process the next rung up the ladder.
Here the versatility of the platform evolves, as books are not bound to a single author and version. All users are able to submit additional media for potential inclusion in the book, and the original author gets to approve what is newly published. We built with constant expansion in mind because we believe the evolution of knowledge and opinion is at the heart of every dynamic story.
We designed this robust platform and crowd-sourced content model to be the functional backbones of a new paradigm in self-publishing. Our strategic partnerships with domestic printers allow us to offer beautiful physical prints drawn directly from our website, and our open format enables any user or author to creatively reorganize, reproduce, and distribute custom books as they see fit. Never before has quality design and physical publishing at this level high a level been made financially feasible for the world at large.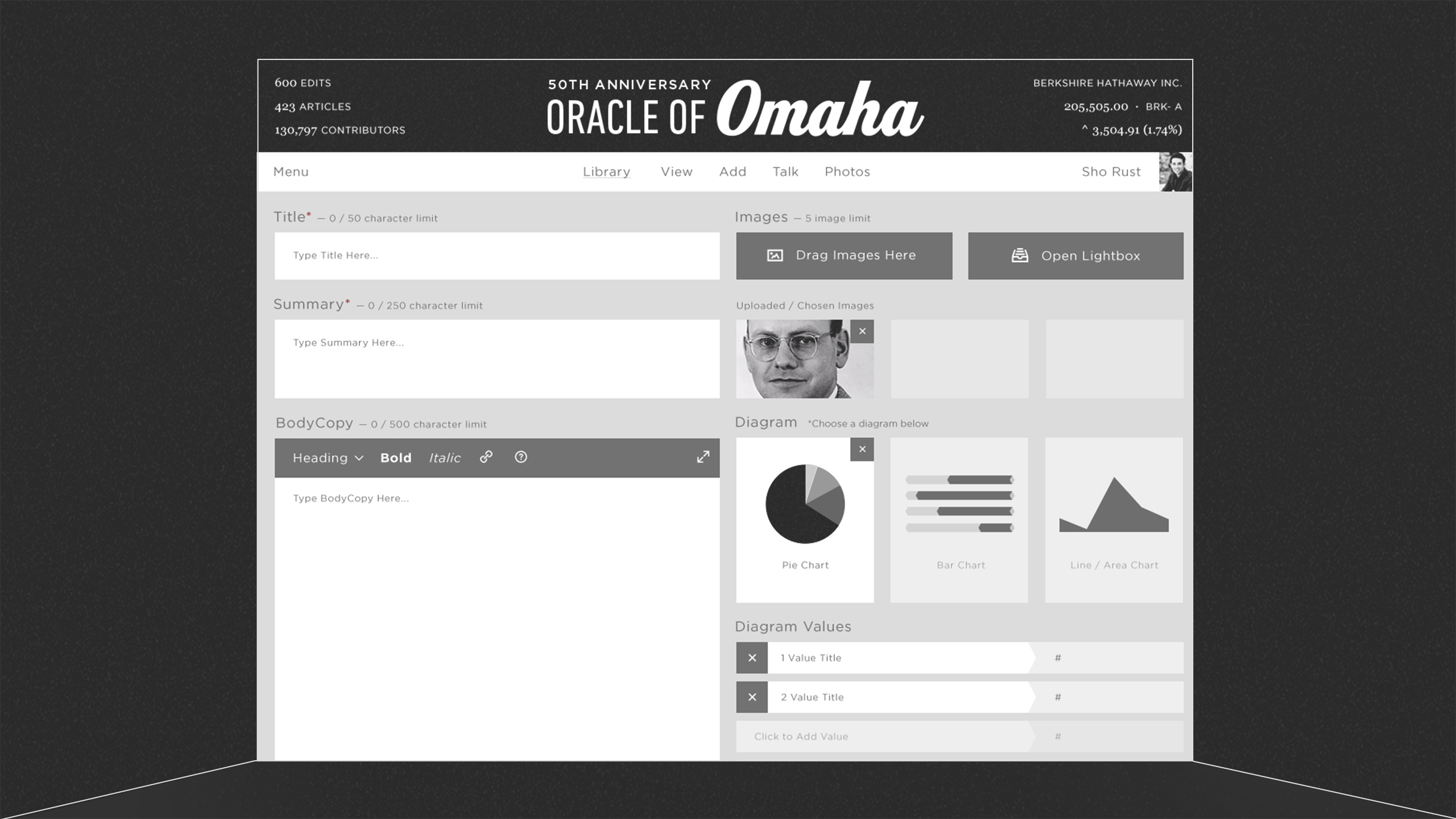 techniques: Custom CRM + CMS, PHP, MYSQL, HTML, CSS, JQUERY, AJAX, YAHOO Finance API, Responsive Layout, Parallax
–
link / status: Site is fully functional – Access available on request. ( launch strategy formulating )
–
design + development: Sho Rust
–
client: Personal Venture
–